Compare the New Hyundai Sonata and Elantra in Texas
Our Del Rio Hyundai dealership provides many drivers with new sedans that they love. We work hard to make finding the right fit among our new Hyundai inventory simple for you, and that includes new Hyundai comparisons. We believe that every new Hyundai car provides the reliability, fun driving experience, and value that you deserve, but certain models may suit you better. Regardless of which model you choose, when you buy your car at our Del Rio, TX dealership you'll also benefit from our signature Warranty Forever powertrain protection as well.
Two models that we often compare are the Hyundai Sonata and Hyundai Elantra, both sedans with sporty looks and roomy cabins. The Hyundai Elantra is a compact sedan while the Hyundai Sonata is a mid-size, and they both share features like Apple CarPlay, driver-assist tech, and heated seats. No matter which Hyundai sedan you buy, you'll enjoy your time in it, but if you're trying to decide between the Hyundai Elantra and Hyundai Sonata, check out our comparison of these new sedans below!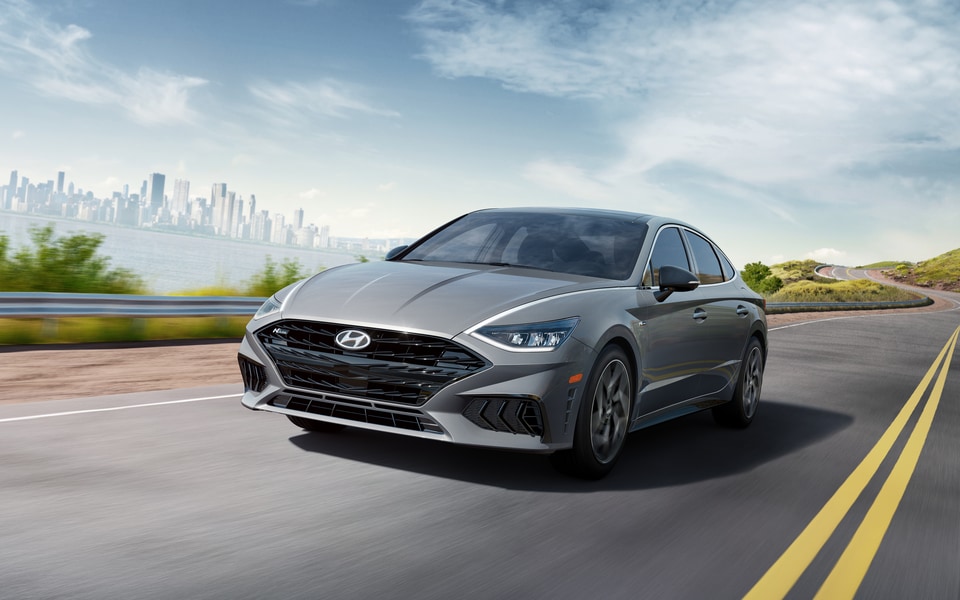 Hyundai Elantra vs. Hyundai Sonata
Size and Design
The Hyundai Sonata is longer, wider, and taller than the Hyundai Elantra, so drivers can expect more cabin and trunk space in the Sonata. The compact size of the Hyundai Elantra does allow for easier city driving, and there's still plenty of legroom in it.
The Hyundai Sonata offers Brackettville drivers more leather, like on the dash, and a greater number of upholstery options, like a suede, leatherette combo for the seats. The Hyundai Elantra provides a choice between leather and cloth seats.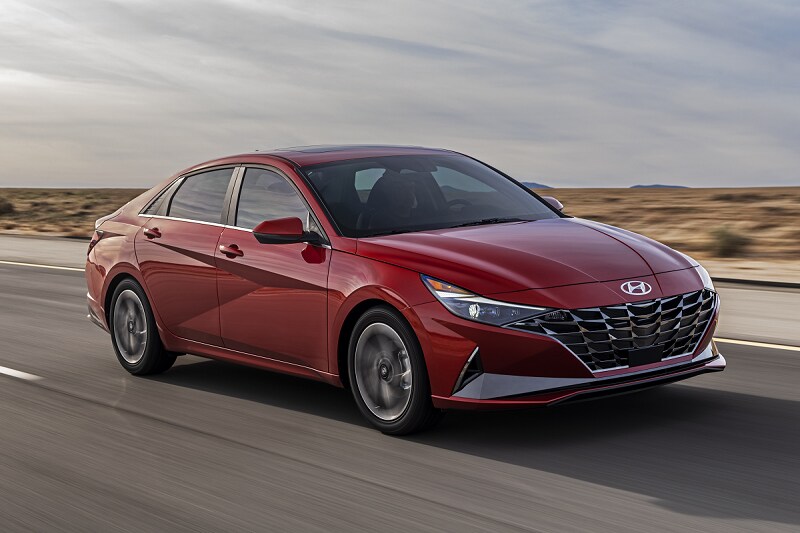 Performance
The standard engine of the Hyundai Elantra is a 147-horsepower four-cylinder, which falls a bit behind the 191-horsepower engine of the Hyundai Sonata. The Hyundai Elantra does have a tighter turning radius.
The benefit of the smaller engine and design of the Hyundai Elantra is that it gets up to 43 mpg highway, so it's great for long commutes. The Hyundai Sonata remains a great sedan for commuting as it gets up to 38 mpg highway.
Both Hyundai sedans have N Line options that are more performance focused. The Hyundai Elantra N Line has a 201-horsepower engine and six-speed manual transmission, and the new Hyundai Sonata N Line has a 290-horsepower engine and a dual-clutch automatic transmission. Both are sure to get your heart racing.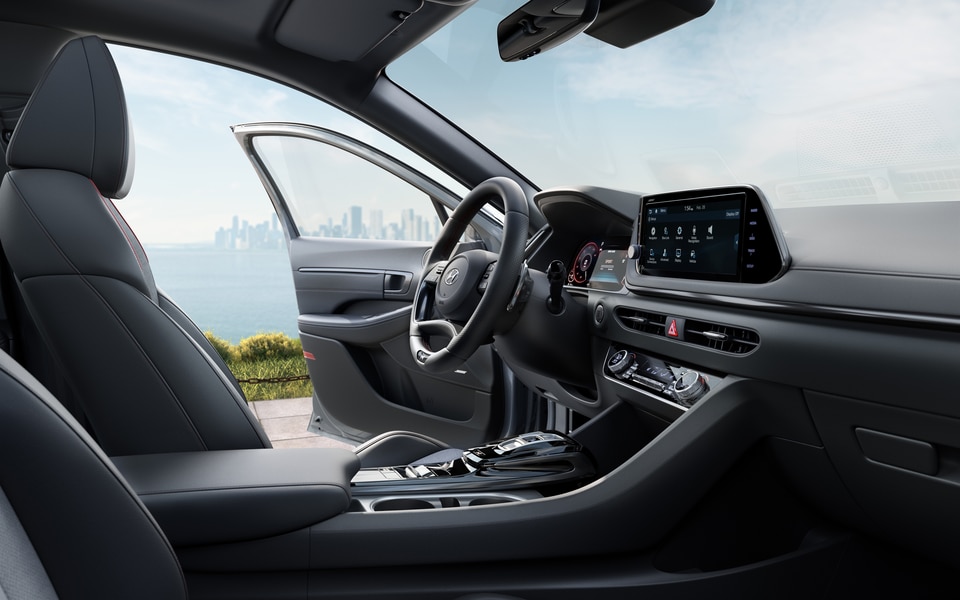 Features
Both the Hyundai Elantra and Hyundai Sonata come standard with an infotainment system that includes Apple CarPlay and Android Auto, which you control through a touchscreen. The new Elantra has an advantage here as it allows you to wirelessly connect your smartphone, but you'll need a USB for the Sonata.
Both of these new Hyundai sedans near Eagle Pass, TX come standard with driver-assist technologies, like Forward Collision-Avoidance Assist, but the Hyundai Elantra has several more standard, like Blind-Spot Collision-Avoidance Assist.
The Hyundai Sonata does provide a few more amenities, such as a power-adjustable front passenger seat, Surround View Monitor, and ventilated front seats, that aren't available in the new Elantra.
Options and Value
Of course, these Hyundai sedans have different price points. The Hyundai Elantra has a more affordable starting price thanks to its more compact build and smaller engine. The Hyundai Sonata is still a great value for a mid-size sedan.
The Hyundai Sonata also provides more trim level options, which means more to consider but also a greater chance of finding the perfect match for your next car!
Visit Us No Matter Which Hyundai Sedan You Enjoy More!
So, we hope this helps you find the right Hyundai car for you, and you can always contact us for more help comparing the Elantra and Sonata. Our Hyundai dealership near Uvalde looks to make car shopping a breeze, and this is just one way we do so. If you're still comparing these Hyundai cars, set up a test drive with us today, or if you've found the right match, start the Hyundai financing process online. Whatever you choose, we hope that you come by our car lot soon!