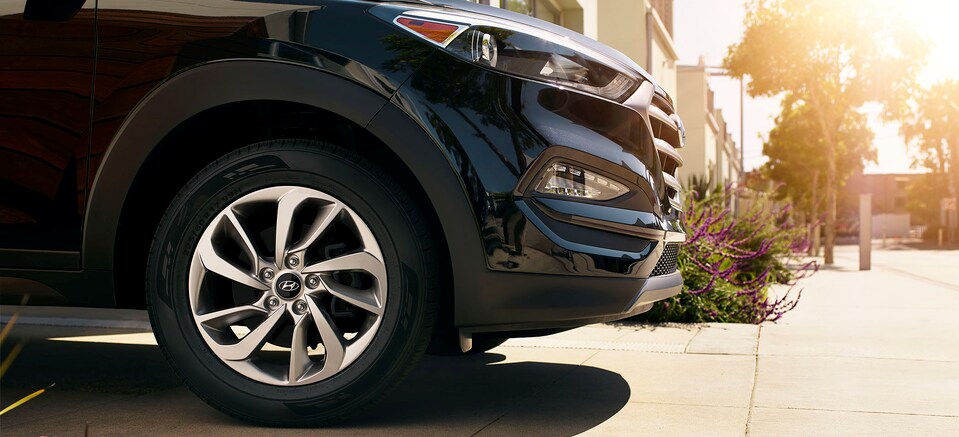 Brake Repairs and Service with Hyundai of Del Rio
The brakes of your Hyundai are counted among the most important components of the car in terms of keeping you safe and preventing serious accidents. Here at Hyundai of Del Rio, we are a great resource for Texas Hyundai drivers to receive quality brake repairs and service. Our mechanics are trained in the Hyundai brand and only use genuine parts straight from the original equipment manufacturer (OEM). Schedule an appointment today and visit Hyundai of Del Rio today. Our Hyundai service center is on-location at our dealership in Del Rio, TX and less than 80 miles outside of Uvalde, TX.
Signs Your Brakes May Need Service
Your brakes come comprised of an intricate series of parts and, while some of these parts can last well past 50,000 miles, others like the brake pads should be inspected and replaced beforehand. As you drive through Eagle Pass, TX keep in mind some of the signs your brakes may need service:
Brake pedal soft and spongy to touch
Strange sounds- squealing, screeching, scraping, knocking sounds when brakes engaged
Strange smells: lack of brake fluid or worn down pads will present themselves with a burning smell
Brakes fail to adequately stop the car completely, or cause the car to lean to one side
"ABS" Anti-lock Braking System warning light activated
How Often Should my Brakes Be Inspected?
The brakes of your Hyundai should be inspected at the three most significant maintenance junctures: 30,000 miles; 60,000 miles; and 90,000 miles. These three points are when the most parts of your car might come due for repair or replacement. However, if you find signs your brakes might need replacement parts or a fluid top-off, you can schedule an appointment from your home in Brackettville, TX any time you like.
Why Choose Our Dealership for Brake Repairs?
Our dealership is the best resource for you to turn to, because our trained technicians know this brand best and can provide a unique expertise other auto mechanics might not match. We keep a full stock of quality Hyundai OEM parts including rotors, pads, calipers, and pumps. Our technicians can even perform fluid exchanges if the brake fluid reservoir ever expires.
Contact Us to Schedule Your Service Visit
The brakes are among the most important parts of your car, and provide immediate stopping power to prevent collisions When your brakes need repairs, service, or inspection, schedule a service appointment with the experts at Hyundai of Del Rio. You will find us less than 20 minutes outside Laughlin Air Force base, we hope to hear from you soon!